People working in health care are considered to be heroes, as it should be!
Many of our clients continue working in these times as well. To give them a heads-up and support them, we're happy to share the portrait we made of them, after digitally meeting them. Because they're all heroes too!
Dieter is the man behind Biennale Interieur, which takes place in October and is taking shape completely at this moment. Dieter also writes for De Standaardmagazine.
Lieve is the head of Hubbie in Brussels. They give shelter to mentally disabled people. Both internally as living individually.
O'Contraire is an ambitious creative company that provides customized unlimited creativity for high-end experiences in all kinds of forms.
VisitFlanders gave a heads up to their staff working from home, by sending them a simple postcard. A much appreciated gesture.
Because of their last day, we're saying goodbye to our interns. Thanks for all the creativity and fun during the videocalls.
Because of their last day, we're saying goodbye to our interns. Thanks for all the creativity and fun during the videocalls.
Isabelle the driving force behind Meisterwerke, a designlabel from Ghent know for its state of the art woven acoustic panels. They're all real pieces of art!
Mark & Katrien (iBadge) got years of experience when it comes to embroidered badges, a true craftsmanship! They're always happy to help you out personally and with a great smile.
Ellen is the powerlady behind Destination. They organise meaningful incentives and meetings to dream away from. Unfortunately they can't do this at the moment, but Ellen has quite some plans for the summer!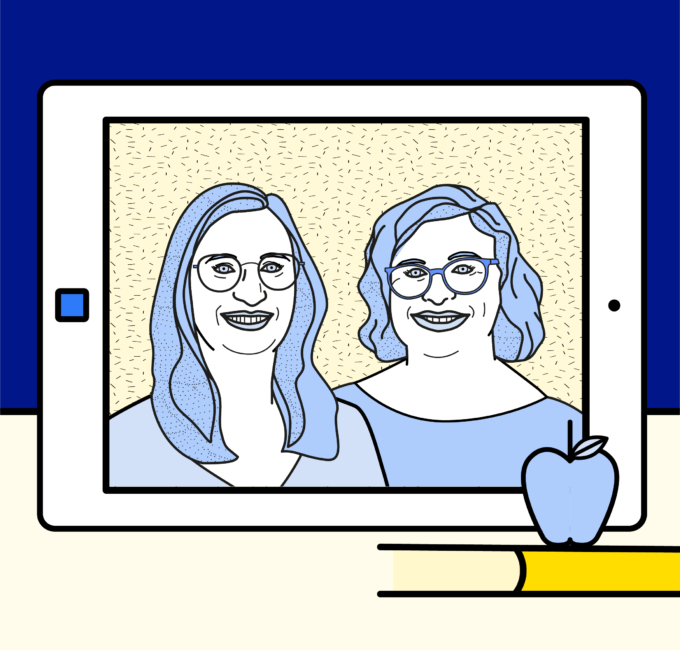 Talking about powerladie: Véronique and Kris and their School 4 POWER are making sure we get well through this periode and build up enough resilience.
These two ladies are really inspiring. Ayla and Laura are not only great dansers, they also founded Maghenta, their own platform for Indian inspired arts. They got some really great plans with this.
In deze tijden van corona hebben we allemaal wel nood aan een mooie wandel-, fiets- of looproute. Daarvoor ben je bij RouteYou aan het juiste adres! Bij hen ontdek én plan je zelf de mooiste routes!
Nu gaan we even de serieuze toer op. Florence vervoegt sinds kort het team van advocaten bij QUINZ ! en volgt van kortbij de rebranding mee op die we voor hen aan het doen zijn.
Vincent really inspiring person. So is not only his sense for fashion, but also his fascination for space and his knowledge and expertise in social media.
Mike works for vzw KAOS (KunstAtelier OpperStraat) in Brussels. KAOS develops art projects with artists that either do or don't have a psychological vulnerability and has an art residency in psychiatry.
Let's shape
your story
Don't wait for that chance encounter. Drop us a line or join us for tea time. The pleasure is already ours!
Contact us